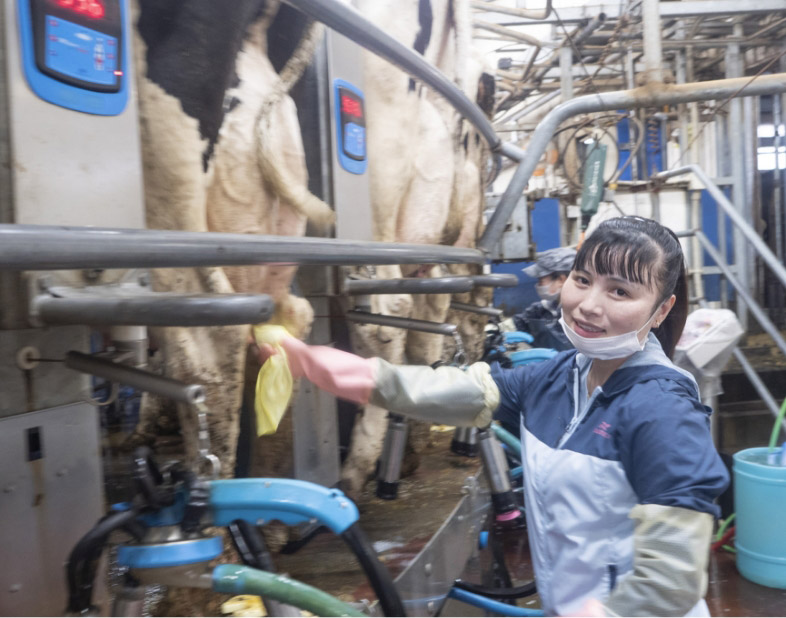 "Without them, the farm would not run. They are so helpful. Their work is nothing short of diligent, and they never fail to deliver. They are indispensable colleagues." (Yamamori, the President).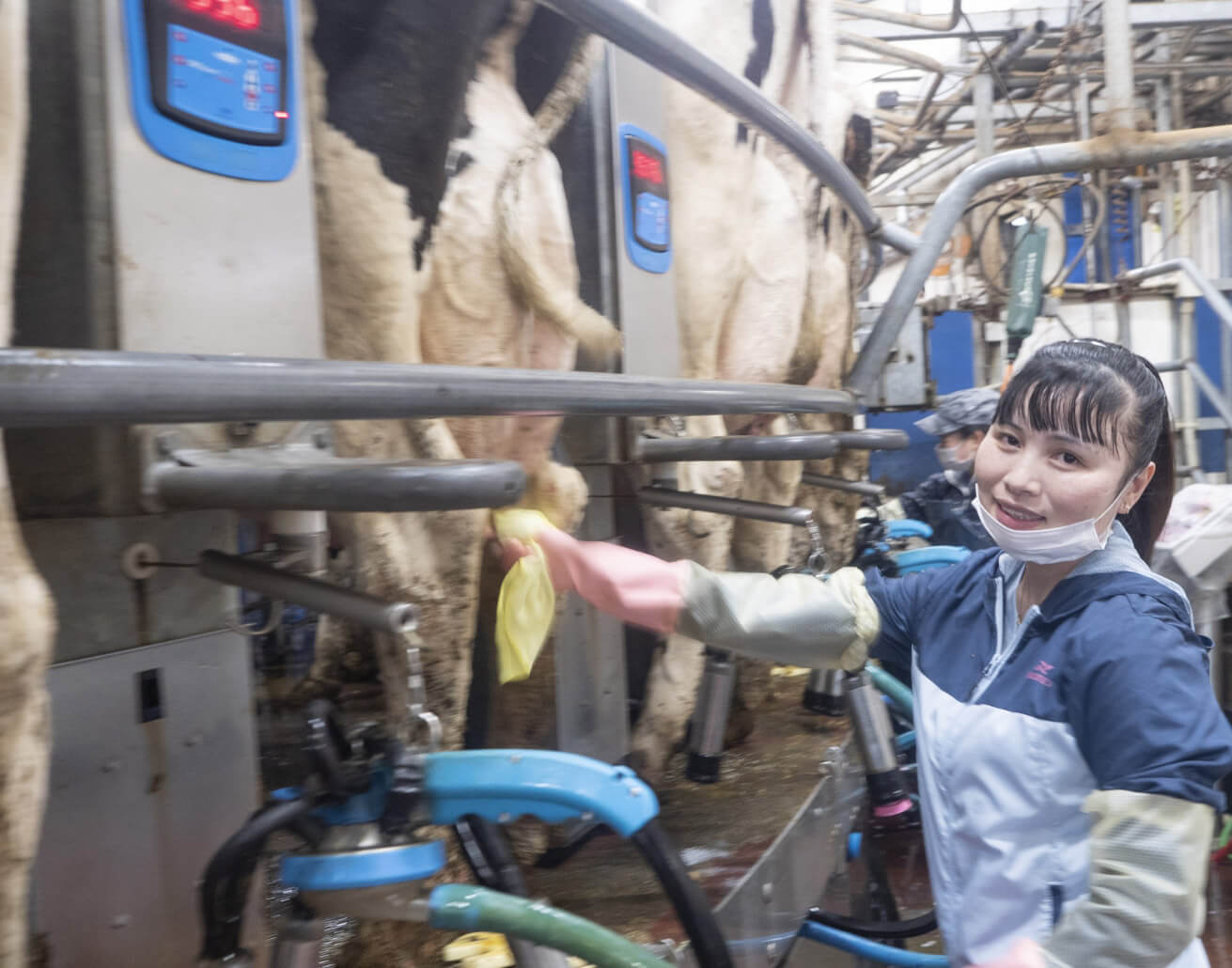 People don't have to move,
because the cows come to them.
I am a technical intern from Vietnam and have been here for 5 years.
I am in milking section. My job is to attach and remove the milking machines from the cows that come into the milking room one after another automatically. The job includes keeping the milking room clean.
The cows come in on their own and go around like a merry-go-round, so the humans don't have to move much.
The apartment is right across from the farm. I relax in my room during the breaks.

I work from 4 to 9 a.m. and from 2 to 7 p.m.. I take small breaks in between work to eat snacks and chat.

Whenever I take a long lunch break, I always return to my apartment, "Ocean Heights," which is just across from the farm.

The farm has apartments for single occupants, "Ocean Heights". If you wish to live there, it's yours.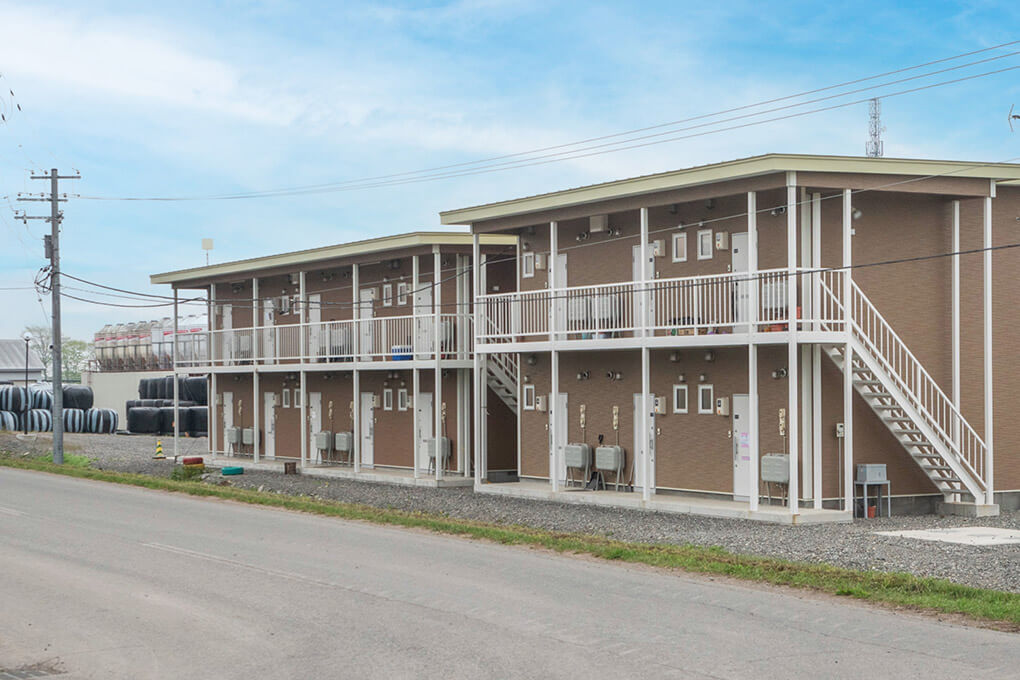 I work happily with 12 fellow colleagues from Vietnam.

We have 2 days off a week, and we all have fun and enjoy each other's company.

This is my first time coming to Japan and first job here.

When I first came here, it was cold and I was surprised by the snow, but I have gotten used to it. Sometimes I also go back to Vietnam.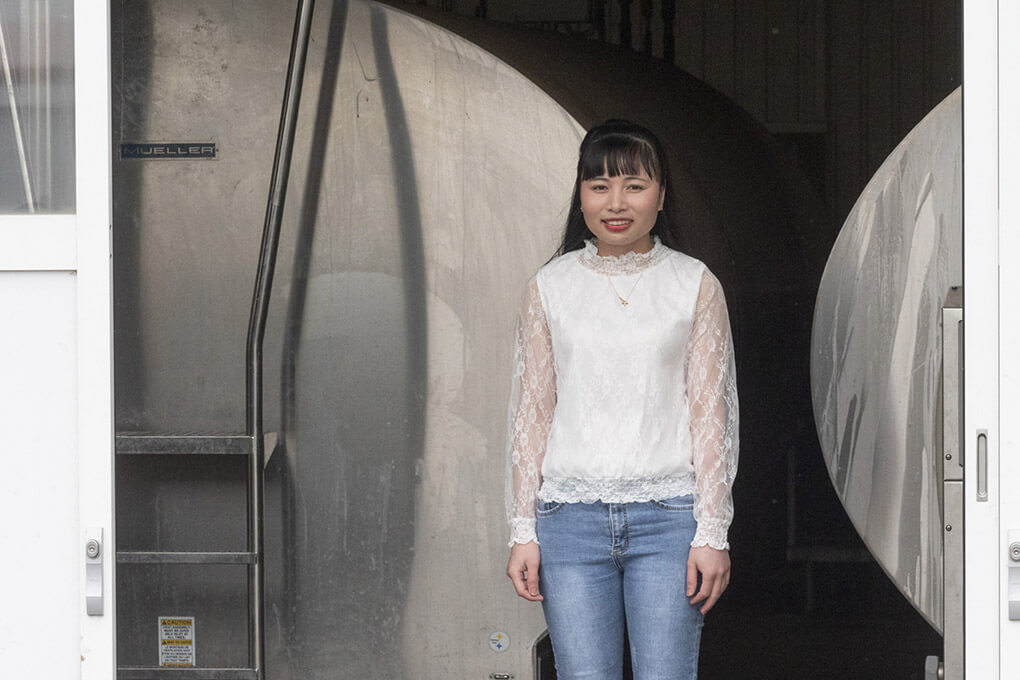 Application Requirements
Job Description

Tasks such as calf care and rearing, collecting left-over cattle feed etc.
Working as a team with others.

To be more specific, farm staff jobs include:

Caretakers
Milking
Dairy cow care
Calf care
Jobs around the farm

We want people like…

Persons with no dairy experience are very welcome!
Any age/educational background
Can do simple tasks, and don't need to be very good at Japanese.
Non Hokkaido residents are welcome!
Valid ordinary driver's license required (Automatic-only license accepted)
NOT required for international applicants.

Work location
158-1 Bansei, Taiki-cho, Hiro'o-gun, Hokkaido,
Japan
There are no transfers.
We have company dormitories very close to the company building.
Public housing and private apartments are also available.
Commuting by car is possible (free parking available).
Salary

200,000 – 350,000 yen per month.


【Yearly income example】
4.5 million yen per year (After 2 years of employment/ age:35/ monthly salary 230,000 yen + allowances)
Work hours
5:30~19:30 (Actual work: 8 hrs / Break: 6 hrs)

You're free to spend your breaks however you want! No need to stay on the farm.
Holidays and vacations
6 holidays in 4 weeks. (shift system)
Paid holidays
◎Total of 79 days off per year
Treatment and Benefits

Complete social insurance
Salary increase available every two years. (as of 2022)
Bonus: 2 times a year. (depends on the company performance / *two-month worth salary as of 2022)
Company apartments and dormitories available.(Cooking utensils provided upon request)
Work clothes provided.
Paid overtime work.
No trial period.