Happy cows, happy people!
Join us in creating
a new dairy farm style
Ocean Link is a large scale smart dairy
farm with a pleasant work environment
and state-of-the-art facilities.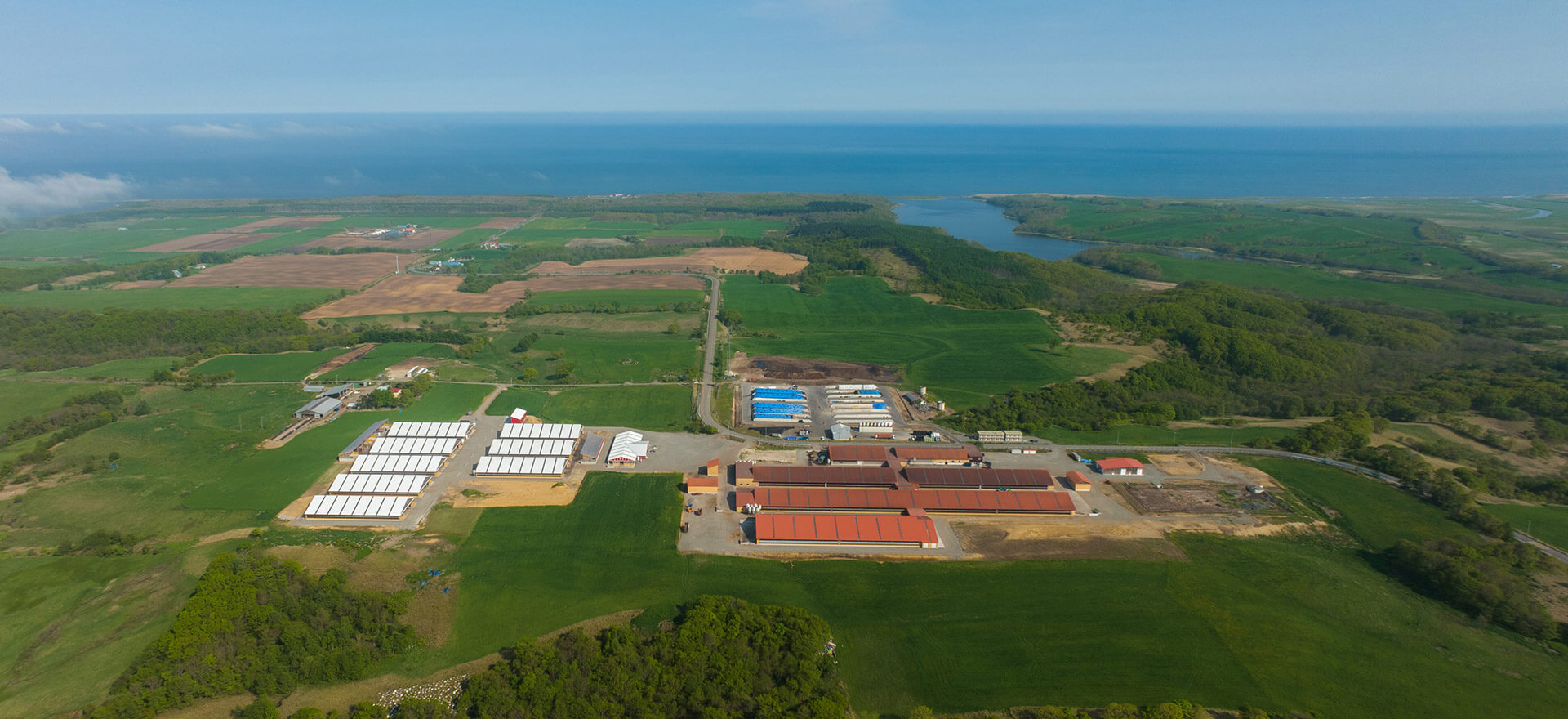 70,000 square meters
of land !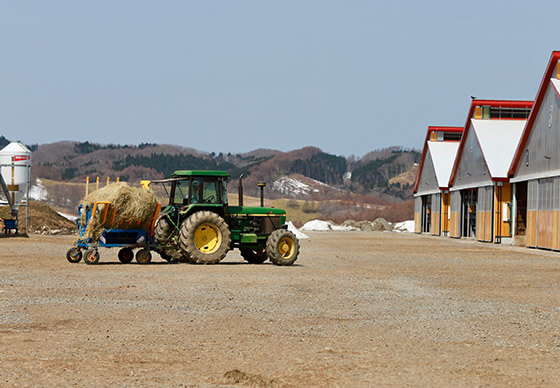 It's so large that it makes a huge tractor look like a small speck.
One of the largest dairy farms in Hokkaido.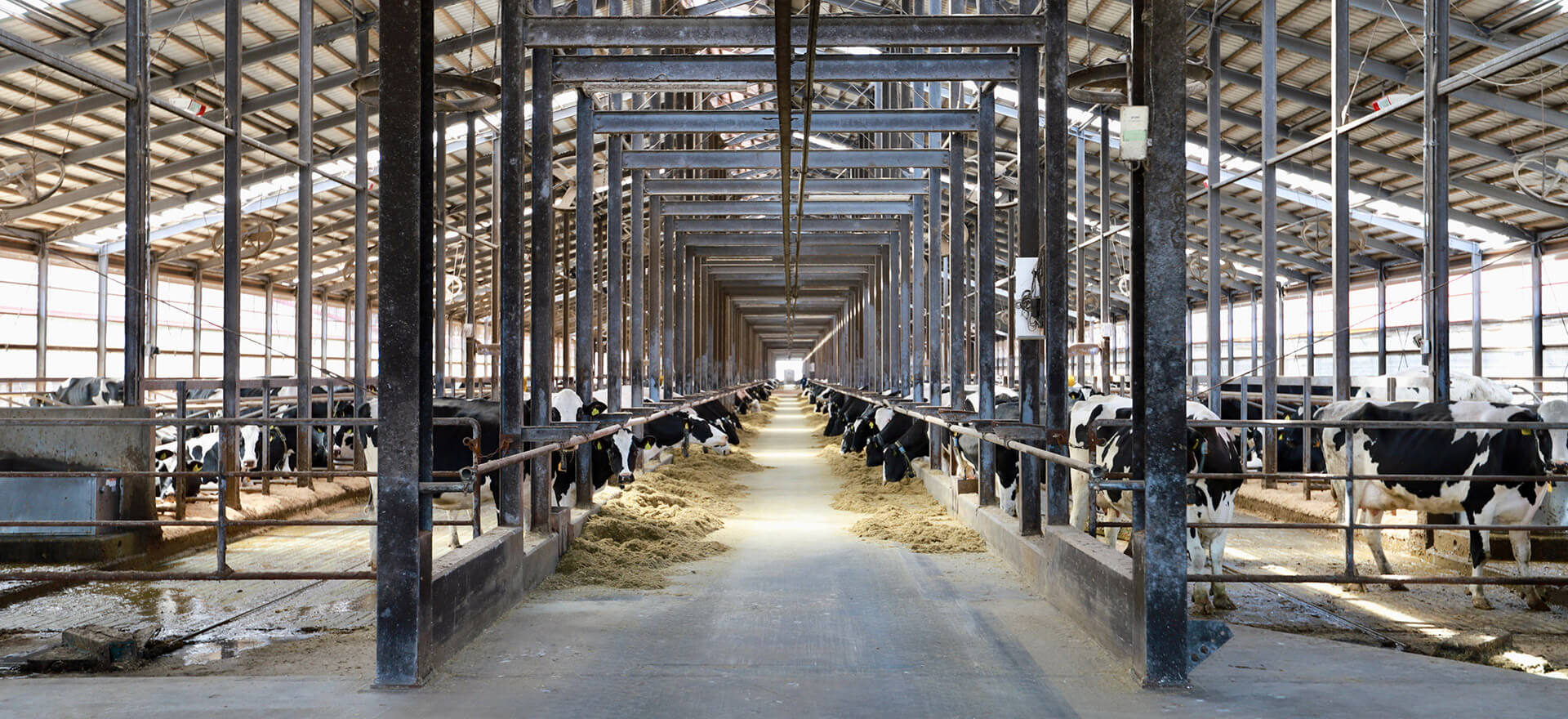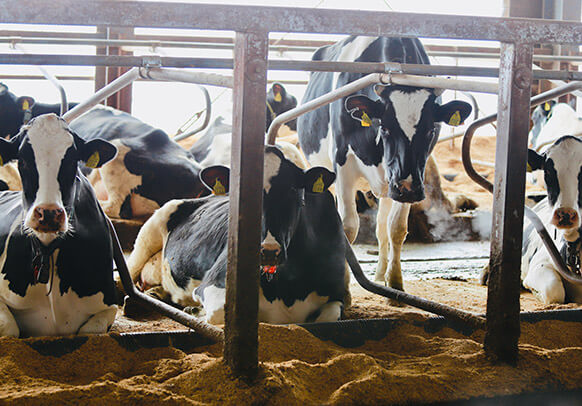 They relax on a fluffy pasture mat after lunch.
Cow-friendly environment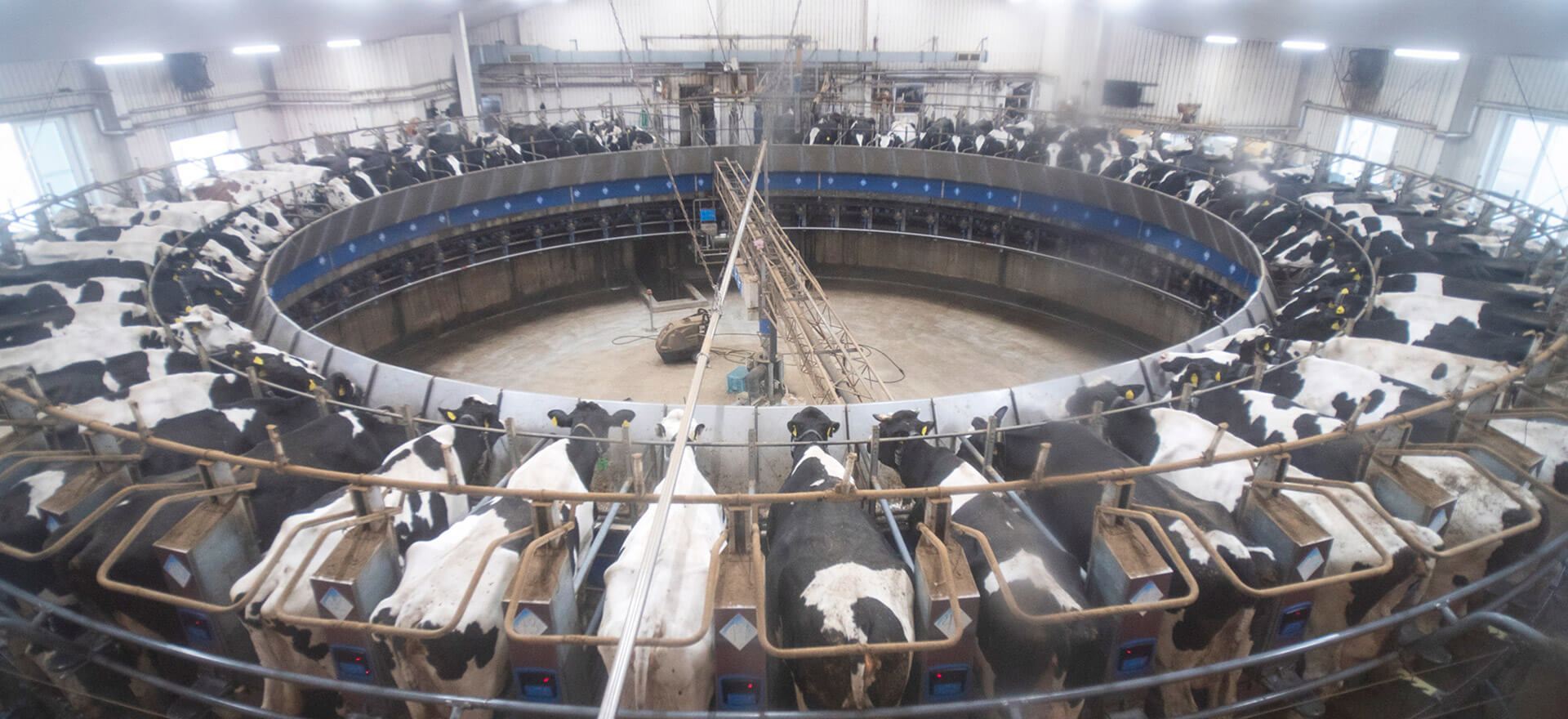 No need to go outside.
State-of-the-art,
all-in-one indoor milking facility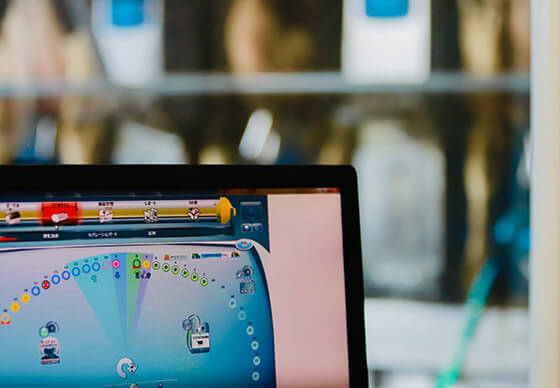 Computer-assisted milking
A workplace for you.
Find your place at Ocean Link Farm!
We welcome those who…
I would like to be a dairy farmer in the future.
I have no experience at all. Is that OK?
I would like to work in the Hokkaido's beautiful nature.
I'm looking for a well-paid job.
I'm looking for a part time job.
I have a degree in agriculture.
I love cows. and other animals!
I'm looking for a new job post-retirement.

Who ever said work has to be hard!
You'll be surprised at how different this dairy farming job is.
Feeding is mainly controlled by robots. Most of the tiresome work is done by machines, so that workers' main job is operating them.
Automatic feeder that goes around the cowshed.

Feed pusher automatically detects stray feed and pushes it toward the cows.

Waste management is also done by machine.
Since all the cows are monitored for health by computer. Smart dairy operations require no special knowledge.
Persons with no farm experience are welcome.
Ready-to-be-milked cows are also managed by computer.

Milking status can be checked by screen.

Employee-friendly work for everyone.
This is Ocean Link.
Work location

We are in Taiki, Hokkaido, a town famous for the space industry and rocket launching site. Moderately rural area but an hour drive to Obihiro, the central city in the area where you can go for fun on your days off. If lucky, you may be able to see a rocket in the sky!

Internship

Short-term internship (work trial) are also possible.

Recreation

Company social events in summer time: fireworks, BBQs, and more.

Interview

Interviews can be scheduled even outside Hokkaido. And online interviews are of course available.

Easy for women to work

Not much heavy work.Female candidates are welcome!

The farm has ladies' room

Employee dormitory

Looking for a job with living accommodations?Employee dormitories available within a 20-second walk!

Calf

The baby calves are too adorable!

Bansei Onsen

After work, relax at the nearby spa (Bansei onsen)!

President

To be honest, persons with no experiences are the most welcome!

When raising healthy cows,
"human touch"
is needed at the final stage.
Application Requirements
Job Description

Tasks such as calf care and rearing, collecting left-over cattle feed etc.
Working as a team with others.

To be more specific, farm staff jobs include:

Caretakers
Milking
Dairy cow care
Calf care
Jobs around the farm

We want people like…

Persons with no dairy experience are very welcome!
Any age/educational background
Can do simple tasks, and don't need to be very good at Japanese.
Non Hokkaido residents are welcome!
Valid ordinary driver's license required (Automatic-only license accepted)
NOT required for international applicants.

Work location
158-1 Bansei, Taiki-cho, Hiro'o-gun, Hokkaido,
Japan
There are no transfers.
We have company dormitories very close to the company building.
Public housing and private apartments are also available.
Commuting by car is possible (free parking available).
Salary

200,000 – 350,000 yen per month.


【Yearly income example】
4.5 million yen per year (After 2 years of employment/ age:35/ monthly salary 230,000 yen + allowances)
Work hours
5:30~19:30 (Actual work: 8 hrs / Break: 6 hrs)

You're free to spend your breaks however you want! No need to stay on the farm.
Holidays and vacations
6 holidays in 4 weeks. (shift system)
Paid holidays
◎Total of 79 days off per year
Treatment and Benefits

Complete social insurance
Salary increase available every two years. (as of 2022)
Bonus: 2 times a year. (depends on the company performance / *two-month worth salary as of 2022)
Company apartments and dormitories available.(Cooking utensils provided upon request)
Work clothes provided.
Paid overtime work.
No trial period.